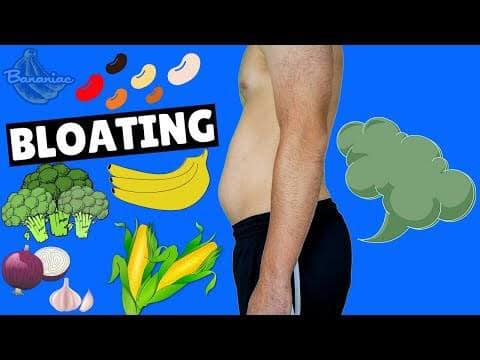 The raw food diet most compatible with the human design without question is a fruit diet because humans are frugivores and this has been my research and common sense when I look to nature and nobody has come anywhere close to convincing me scientifically that humans are not frugivores by design and the adaption theory doesn't hold much water because cooked foods can never do what raw foods can do regarding regeneration of the human body and the body runs on energy and hydration, not dead foods that dehydrate the body and if adaption was logical why are people getting worse on cooked foods that they so-called say they adopted to and healing on the fruits?
With a rant aside humans thrive on fruit for digestion meaning that you should get bloated on fruit vs that of vegetables and nuts and seeds. Yes, when the gut is going through a cleaning cycle you may fill bloated on fruit as the fruit starts to clean and move out the trash that has been plaqued to the bowel wall for ages haha. But when you get through enough bowel clean up you will not be bloated on fruit.
Fruits, veggies fruits and tender leafy greens are best and the focus should be fruit to avoid gas, bloat and digestion distress. If your gut is full of synthetic sulfates you will always be a little bit gassy regardless of what you eat until the sulfur comes out. You want to avoid all the high fiber veggies raw like the Cruciferous vegetables because these foods are hard to digest raw and the ones high in sulfur may be an irritant to your body if you have loads of sulfates plagued to the bowel wall.
Knowing that humans don't have grinders for teeth, multiple stomachs and don't walk on all fours and don't even produce the enzyme cellulase to break down cellulose it's obvious that is bodies are not designed to digest vegetal matter. Tender leafy greens and herbs we can do ok with regarding digestion but foods like broccoli, Brussel sprouts, Cauliflower, carrots, beets, cabbage, celery, and the like are hard to digest raw and could cause unpleasant bloat as a result.
Fruits and tender leaves and sprouts are the best options regarding digestion and an all-fruit diet will by far be the best for digestion. The only fruit that seems to be hard to digest is bananas probably because they are extremely hybrid and often eaten unripe and sprayed with chemicals that don't help as well. Dried fruits are obviously going to be harder to digest as well vs your juicy fresh ripe fruit.
I would avoid hard to digest leafy greens like kale to avoid bloat and focus on the tender leafy greens, not the tough Fibrous leafy greens.
Pay attention to how you combine your foods the more complicated you combine your meals the harder it will take to digest and also this could create Fermentation which is a huge part of why people feel bloated. Garlic and onions I would avoid Like the plague If you are dealing with bloat and are sensitive to sulfur.
Mono fruit meals are best and I would avoid complicated fruit bowels and never mix fats and veggies together if you are dealing with bloat. Always eat watermelon alone and wait at least 2 hours to have veggies after fruit meals.
If you seem to bloat on all plant foods then you may want to consider looking into the state of your pancreas and adrenal glands and to get herbs to help enhance structure function and of course work on kidneys filtration so you can drain the acids that shut down the pancreas and adrenal glands. Pancreas for digestion of carbohydrates and adrenal glands for sugar metabolism.
This may be boring but a simple salad looks like a tender lettuce variety, vine ripe tomatoes, sprouts, half an avocado (optional) and some lemon juice and herbal spice added for flavor or herbs like Coriander, basil, dill and the like. You don't want to have a big bowl of kale, carrots, beets, onions, celery, garlic, etc if you are struggling with bloat.
If your body is steering up your lymph system and going through the cycle of detoxification and you are retaining more water then usual it's most likely because your thyroid is down and you struggle to sweat and your kidneys are not filtering good enough to pull out the excess water and fruit and veg is a high water food so pay attention to kidney filtration and if you are not sweating then I would get in the dry sauna and sweet and consider an intermittent dry fasting protocol daily for example from 6 pm-10 am the next day which means no water, food, or showers for that time duration. And if you're really dealing with excess water retention I would look into kidney diuretic herbs to help you pee out the excess water you have been holding onto.
Keep the diet simple and remember it's not the "raw food diet" it's most likely detox and your complicated food combining meals because all animals in nature are primarily mono food eaters and humans also will thrive on mono meals as well. Fruits are the best foods to digest so fruit should be the focus not only for optimal health, performance, and regeneration but also because it's nature's perfect food designed for the Homo sapiens.
The End
Get back to nature my friends, get back to a diet that your biological design to eat, tap into your intuitive Consciousness, let your instincts guide you, live in the present moment, and I promise you my friends you will thrive!
Written by Jonathon RA Stearns AKA the Mangotarian
If you are interested in my iridology services or phone consultations regarding regenerative detoxification please send me a private message or shoot me an email I can discuss with you with what Im offering to assist you! ? https://www.facebook.com/mangotarian/services/
Detoxification and Spirituality with the mangotarian:
https://www.facebook.com/groups/1431247356944291/
Detoxification A New Paradigm for Health:
https://www.facebook.com/groups/1463048747322581/
The Mangotarian @ YouTube: