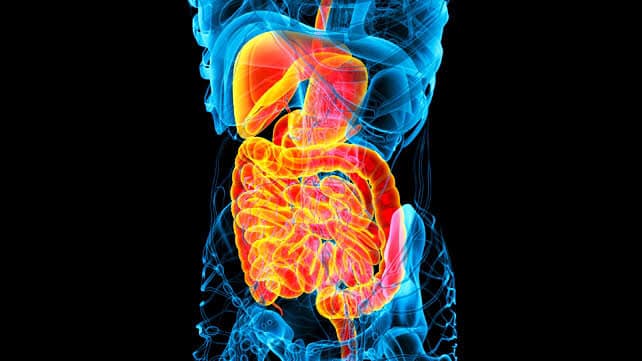 This is the goal to encourage optimal health is to keep the colon clean and to not put so much food in the colon. It makes sense right that digestion can take hours well if you want to experience optimal energy and the least amount of inflammation than it makes sense to eat optimal food in less amount and to keep the colon clean of digestive matter.
When the colon is clean then the whole body can heal and repair effectively. I don't mean starve yourself. I just mean with time as you learn to eat less and fast more this natural process of needed less food just will happen and instead of forcing yourself to eat for "nourishment" because that's how you have been Taught you will just learn to know what your body requires and if Lee's is optimal regarding your physical experience than look at this as I am keeping the colon clean by eating less and when the colon is mainly empty of digestive matter the rest of the body can clean itself and also you can experience what it's like to tap into the energy of consciousness which is hard to do when you eat to numb and you eat for constant pleasure urges.
When the colon is clean you will experience more energy, better mood, and less inflammation in the body (acidosis) this is especially experienced when you eat a mucusless diet.
Yes, you can take herbs, eat a mono fruit diet, do enemas and colonics but the best way to keep the colon clean as a lifestyle is to eat less, eat one meal a day, fast more than you eat, and avoid acidic food and drink.
No need to be a perfectionist just eat less. play in nature, and hydrate with alkaline living liquids and eat when hungry and stop when satisfied but the concept of 3 meals a day is crazy because when the body gets clean you don't need more than one meal a day and just be intuitive with what you feel you need and for detox and regeneration when you are in serious trouble with your health I would focus on the fruit and keep the diet 100% raw and low protein.
After 30-60 days on 100% raw mainly fruit I would do a 15-day juice fast to clean the colon and after to maintain a diet that is alkaline and low in protein and to just eat less and intermittent fast as a lifestyle.
When the colon remains clean the lymphatic system can drain effectively as well and the kidney will filter best and it's vital to get the acids out when you're dealing with systemic acidosis.
Transition to a less is more lifestyle and transition to a tropical climate so you can get the light codes, vitamin d, and quality fruits which help clean the colon effectively.
Gluttony is a deadly "sin" and when the colon and lymph system backs up and you fail to eliminate now you will experience pain and suffering and if you don't respect chemistry you will soon experience the aftermath of what acids can do. Avoid grains, beans, eggs, dairy, and dead animal tissue and you can save the colon from damage and dysfunction down the road.
The End
Get back to nature my friends, get back to a diet that your biological design to eat, tap into your intuitive Consciousness, let your instincts guide you, live in the present moment, and I promise you my friends you will thrive!
Written by Jonathon RA Stearns AKA the Mangotarian
If you are interested in my iridology services or phone consultations regarding regenerative detoxification please send me a private message or shoot me an email I can discuss with you with what Im offering to assist you! ? https://www.facebook.com/mangotarian/services/
Detoxification and Spirituality with the mangotarian:
https://www.facebook.com/groups/1431247356944291/
Detoxification A New Paradigm for Health:
https://www.facebook.com/groups/1463048747322581/
The Mangotarian @ YouTube: