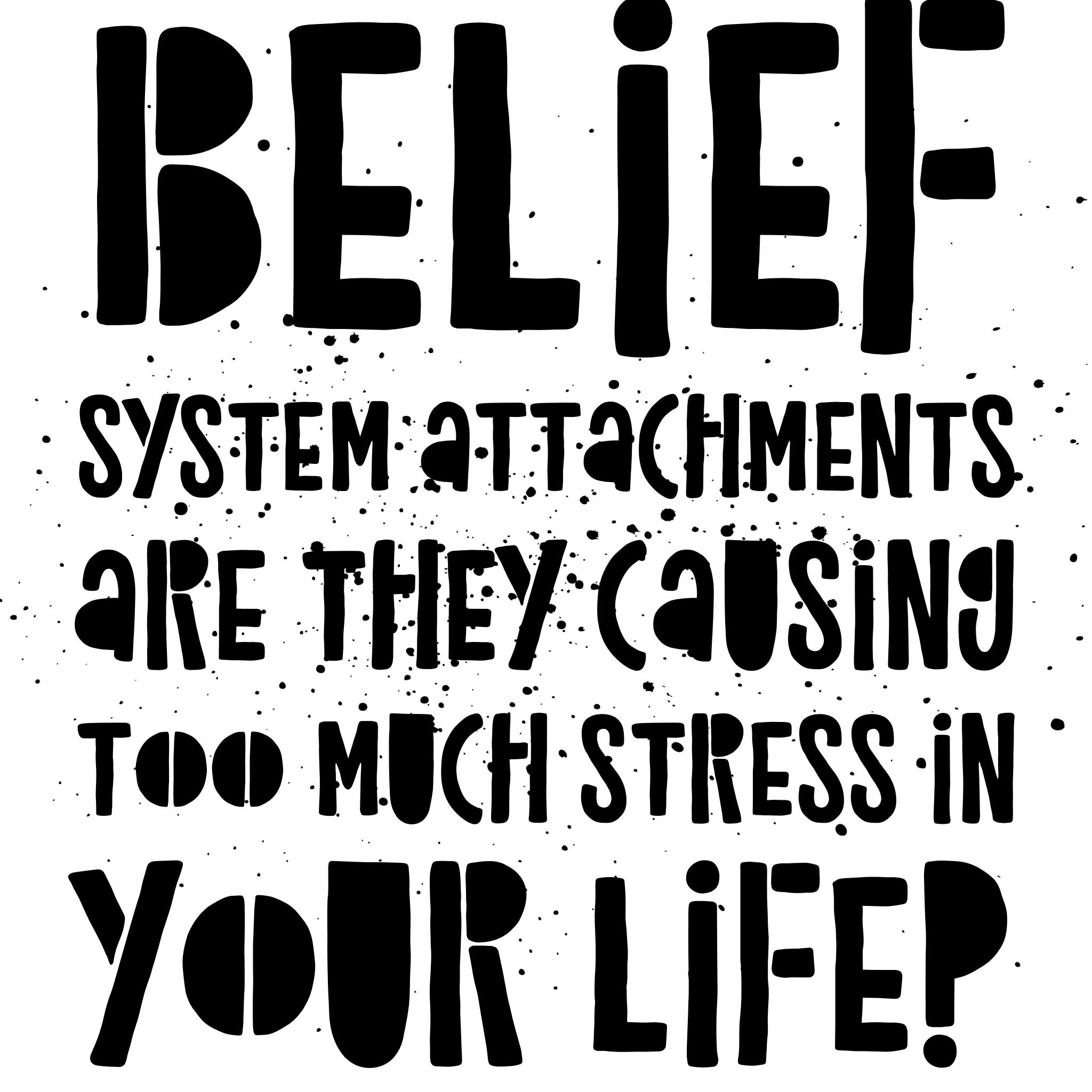 Belief systems can be extremely toxic to the body and mind. Belief systems in themselves are not bad it's how we VIBRATE to our belief systems that have either a positive effect or negative effect in our lives.
What if we just didn't care so much and learned to flow and experience like a child once more!? Not enslaved to any system we project in our minds but rather vibrating without attachment to or beliefs.
Example. Your belief system says this is GOING to happen if I do this!? It will happen without question but what if you experienced what you want to experience and did it without any fear or preconceived outcome like a child just flowing in creation with joy absent from being indecisive? Our words, emotions, and toxic belief systems become a corporation of stress because we care too much and we are too attached to our ROLES in life. Instead of playing a role just be a role shifting and weaving through creation like a child that has not been programmed by systems yet.
I want to learn and achieve this.
The End
Get back to nature my friends, get back to a diet that your biological design to eat, tap into your intuitive Consciousness, let your instincts guide you, live in the present moment, and I promise you my friends you will thrive!
Written by Jonathon RA Stearns AKA the Mangotarian
If you are interested in my iridology services or phone consultations regarding regenerative detoxification please send me a private message or shoot me an email I can discuss with you with what Im offering to assist you! ? https://www.facebook.com/mangotarian/services/
Detoxification and Spirituality with the mangotarian:
https://www.facebook.com/groups/1431247356944291/
Detoxification A New Paradigm for Health:
https://www.facebook.com/groups/1463048747322581/
The Mangotarian @ YouTube: